School News
The Parent Conference
Montreal
- Wednesday, April 19, 2023
Are you a parent looking to gain valuable insights and strategies to better support your child's academic and emotional development? Look no further than ParentCon 2023! Join the English Montreal School Board Parents Committee (EMSBPC) for an unforgettable half day, in-person event featuring two keynote addresses from renowned experts in child psychology, followed by a weeklong series of informative and engaging virtual lunch and learns.
Folks can register at: http://www.emsbparents.ca/
Our half-day keynote event on Sunday, May 28 at Rosemount High School is the perfect way to kick off the week. Our keynote speakers will provide valuable insights into the latest research and trends in child psychology, and offer practical tips and strategies for raising resilient, confident, and healthy children. Don't miss:
Keynote #1: The Truth about Lying: Science-based strategies to address lying and foster honesty in children

presented by child psychologist Dr. Victoria Talwar, Canada Research Chair (Tier II) and Chair of the Department of Educational and Counselling Psychology at McGill University's Faculty of Education
Keynote #2: Taking to your kids about addiction presented by Bill Yong at Chabad Lifeline
Take advantage of the opportunity to connect with fellow parents and learn from experienced educators, all while enjoying delicious catered food.
But that's just the beginning! From May 29 – June 2, we'll be hosting a series of virtual lunch and learn sessions. You are one click away from accessing these short online workshops that will give you the chance to delve deeper into a range of topics including:
Supporting Literacy and Numeracy at Home with My Preschooler
Explore Digital Parenting with MediaSmarts
Hearing Myths & Facts presented by two Educational Specialist at the Montreal Oral School for the Deaf
Talking to your Child about Sexuality
Taking Action: Tools to Motivate Your Child and Family To Be Physically Active
Parenting Your Child & Adolescent with Screen Addiction
LEARN – Free Online Tutoring
….and much more!
Full list of workshops and descriptions – coming soon
We believe that every parent deserves access to the tools and resources they need to succeed in their role. Don't miss this unique, FREE opportunity to connect with other parents, learn from experts, and gain valuable information to help your child thrive. Register now for ParentCon 2023 and get ready to be inspired and empowered!
Agenda:
08:45
09:15
Registration & light, continental breakfast
09:15
09:30
Welcome
09:30
10:30
Keynote 1
10:30
10:45
Break / Exhibition Hall
10:45
11:30
Bowser & Blue
11:30
12:30
Keynote 2
12:30
13:30
Closing / Thank you / Giveaways
Exhibition Hall / Lunch
Breakout Rooms
Cost:
The Conference is FREE. Early bird registrants will receive a $10 Lunch Coupon if you register between April 17 and May 24.
CHILDCARE
Workshops for Children will be available. This is not official child care and you have to be available on premises while you child is in the workshop. Please indicate that you would like to register your child for the workshops for children. Please note that only children attending an EMSB school are eligible for childcare.
PARKING
Parking is free and available on site.
Driving directions to

Rosemount High School

(3737 Rue Beaubien E, Montréal, QC H1X 1H2):
From Highway 40 Eastbound:
Take exit 76 toward Blvd. Pie IX / Blvd Viau

Merge onto Boul Crémazie E

Turn right onto the QC-125 S / Blvd. Pie IX S ramp

Merge onto Blvd. Pie-IX/QC-125 S

Turn right onto Rue Beaubien E
From Highway 40 Westbound:
Take exit 75 toward Blvd. St. Michel / Ave Papineau

Merge onto Boul Crémazie E

Turn left onto Boulevard Saint-Michel

Turn left onto Rue Saint Zotique E

Turn left at the 1st cross street onto Rue Beaubien E
From Downtown Montreal:
Head east on Rue Sherbrooke E/QC-138 E

Turn left onto Rue Davidson

Continue onto Boulevard Saint-Michel

Turn right onto Rue Beaubien E
Public Transportation:
Lunch & Exhibition Hall:
Our Exhibitor Hall will be open during the lunch period, where parents can meet with organizations and resources at their booths. We will also have some lunch time Q&A as well.
Last year, the Parent Conference was a big success, with over 300 people in attendance and great reviews. The EMSB Parents Committee is aiming to improve it even further this year!
Contact Us
or Brigida Sellato 514-483-7200 ext. 7242
Share & Follow

facebook.com/EMSBParents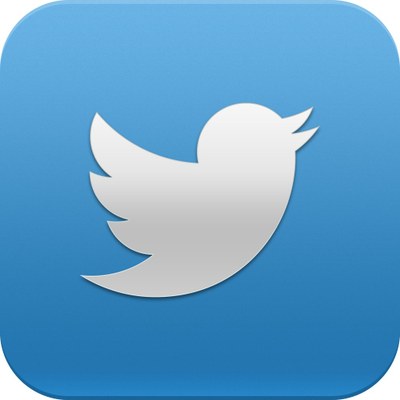 @EMSBParents
Feel free to invite other parents (entry is not exclusive to EMSB parents)
© English Montreal School Board, 2023